Orion Jet Center Garden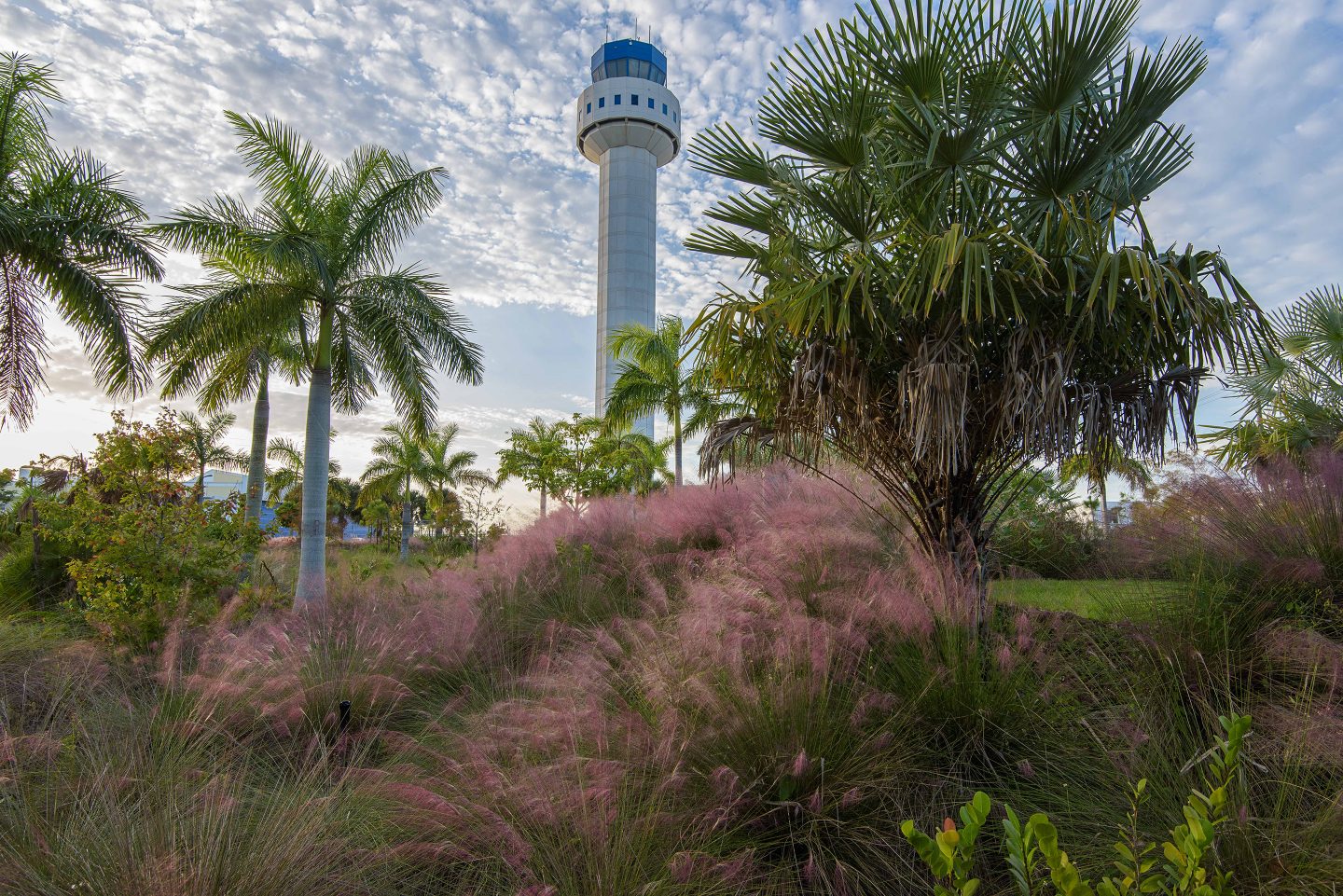 The Orion Jet Center Garden creates a dynamic and unique experience for clients and pilots within native and diverse plant ecosystems. The garden features an enhanced entry drive experience at LeJeune Road and Wright Road, a street-side garden path and boardwalk that guides people through various native ecosystems, a beautified U.S. customs landscape, an airside […] … Read More
The Orion Jet Center Garden creates a dynamic and unique experience for clients and pilots within native and diverse plant ecosystems.
The garden features an enhanced entry drive experience at LeJeune Road and Wright Road, a street-side garden path and boardwalk that guides people through various native ecosystems, a beautified U.S. customs landscape, an airside garden terrace, a shaded parking lot, an FBO landside garden with dry reflection ponds, an Oolite monolith stone water feature, and an overhead shade structure.
The sustainable landscape includes drought-tolerant native plants, beautiful legacy trees, butterfly-attracting plants, flowering trees, wildflowers, native grasses, native ground covers, native meadows, and rare palms. Existing trees and palms were augmented with new, native plant material. Coconut Palms, Sabal Palms, and Live Oaks are featured in the upland areas, while Guiana Chestnuts, Cypress, and Royal Palms are showcased in the dry retention areas.
Year of Completion

2014

Location

Opa Locka, FL

Photography

Stephen Dunn Photography