Alicia Ziegert D'Agostino and Franco D'Agostino Garden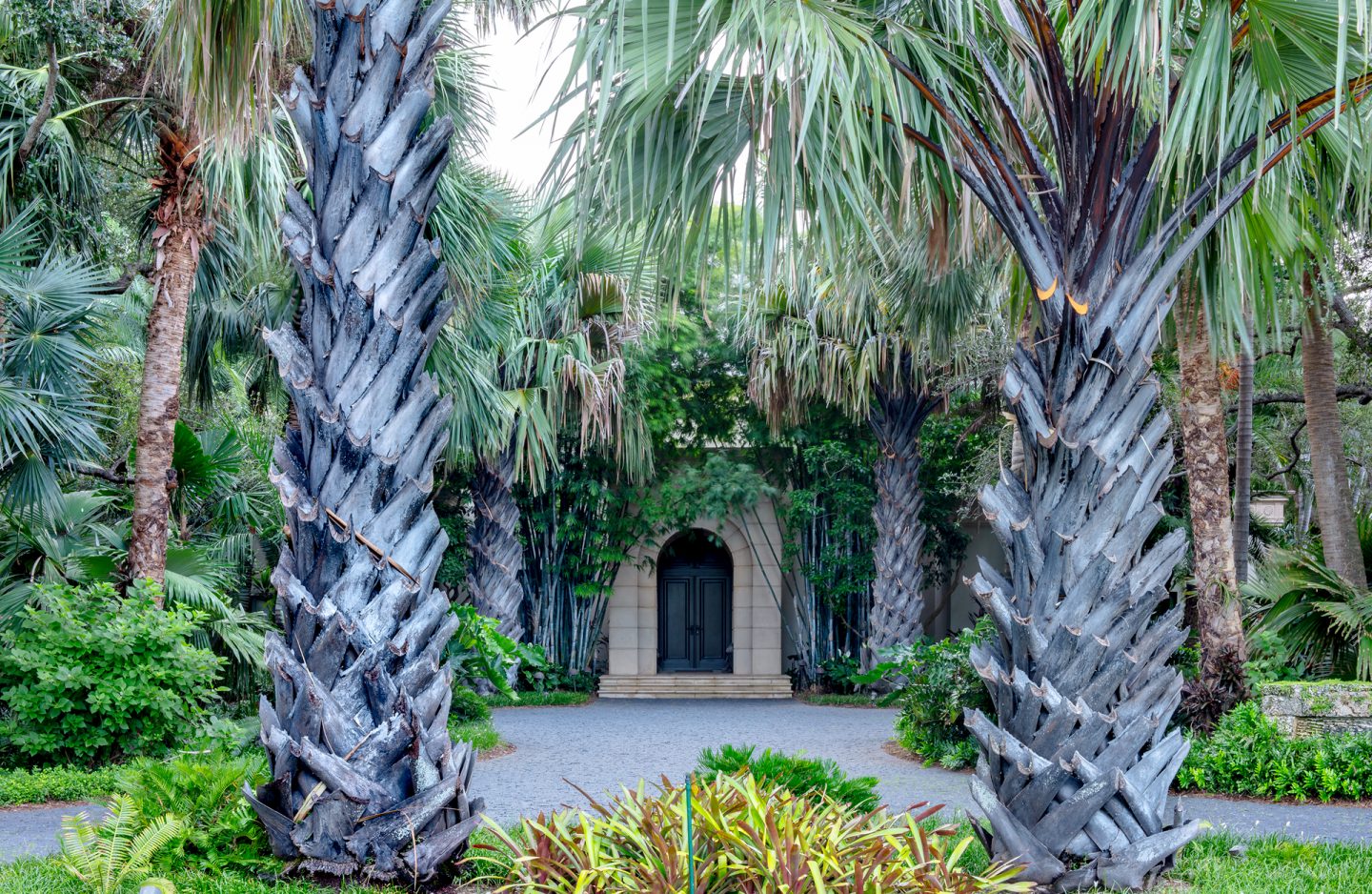 Alicia Ziegert, a repeat client and knowledgeable plantswoman, called us in for the landscape of a residence she was renovating in Indian Creek Village. Rather than attempting to create an architectural presence where none existed, she proposed an extremely diverse botanical garden that would envelop the building. Across the street was a golf course, and […] … Read More
Alicia Ziegert, a repeat client and knowledgeable plantswoman, called us in for the landscape of a residence she was renovating in Indian Creek Village. Rather than attempting to create an architectural presence where none existed, she proposed an extremely diverse botanical garden that would envelop the building.
Across the street was a golf course, and we decided to "borrow" the park-like setting for the new front garden. We established an axial view between the entry veranda and the golf course; the balance of the area is lushly planted with some of the many species requested by Alicia. The cobblestone driveway and parking court are generous but subtle.
In back, the residences across the narrow waterway are screened by a beach structure and a grove of palms. We added seat edges, generous steps, tile, and fiber optic lighting to the existing swimming pool. The geometry of the pool extends beyond an enlarged bridge-like deck to terminate at a water wall and fountain basin. A wide, stepped chute dematerializes the low wall, encouraging views into the garden beyond. Minimally detailed sitting height planters, veneered with stone from the Florida Keys, contain palms and vines that mask the walls of the house.
Water also plays a role in the interior spaces. A grotto-like fountain and pond are visible from the glass hallway between the covered terrace at poolside and the master bedroom suite. Each adjacent room is oriented to a distinct fountain element, all sculpted from the same oolite limestone of the beach pavilion and Alicia's address plaque.