Cornfeld Garden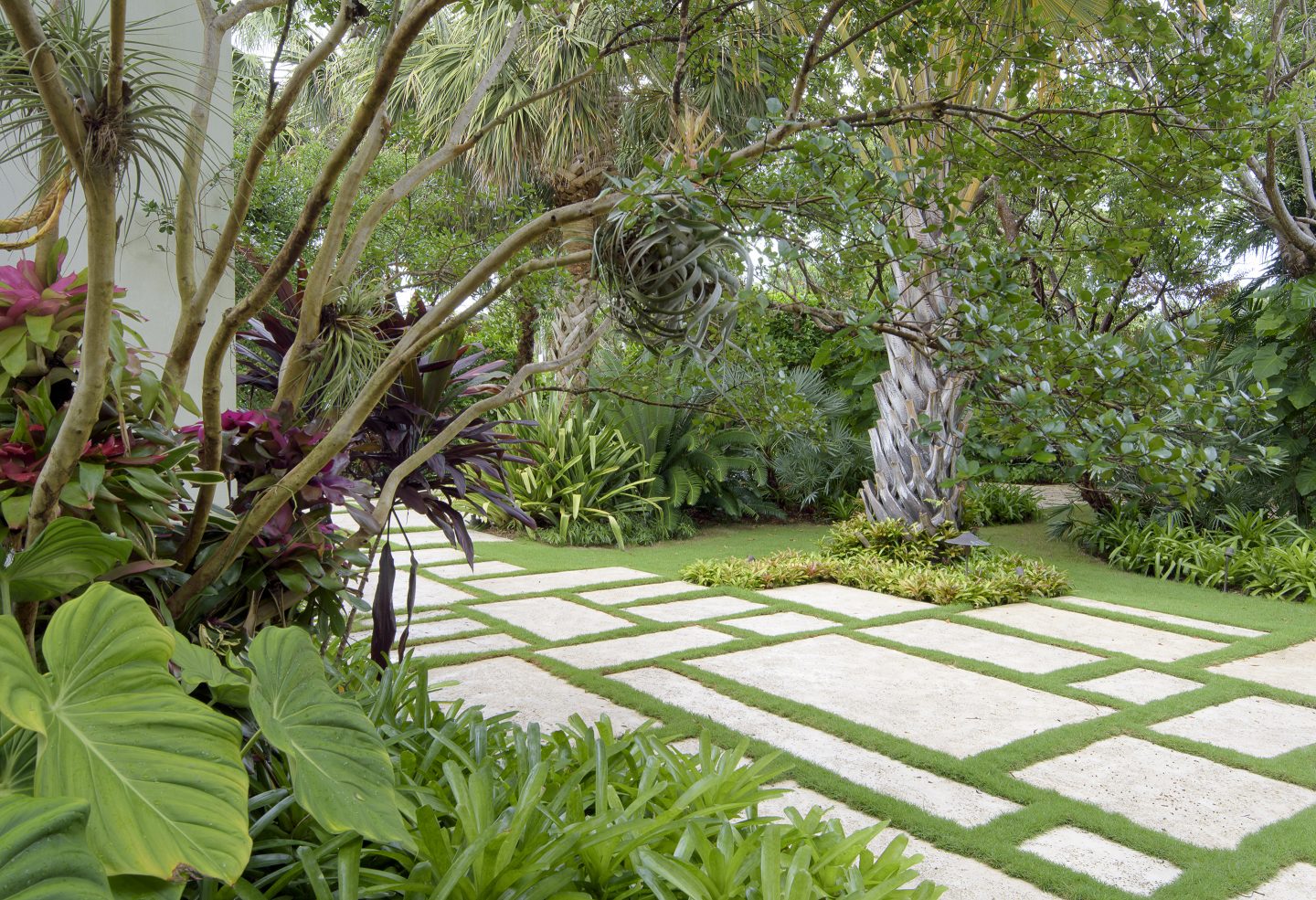 Raymond was asked to conceptualize the entry sequence and pool configuration as well as design a distinctive garden. It was important to address privacy and security and, of course, to showcase the architecture of Don Singer. The new house felt large and imposing on the site, which had no trees to mediate the scale of […] … Read More
Raymond was asked to conceptualize the entry sequence and pool configuration as well as design a distinctive garden. It was important to address privacy and security and, of course, to showcase the architecture of Don Singer. The new house felt large and imposing on the site, which had no trees to mediate the scale of the building and the garage was overly prominent. We took advantage of the corner lot by angling the driveway in and aligning the pavement with the geometry of the building.
For the auto court, rock-salt-finished cast-in-place concrete pavers are offset with zoysia grass strips in a pattern that complements the architecture while imparting a human scale. At the front entrance to the home, we extended the interior travertine floor over the platform steps, which we pulled away from the building's walls. In the back of the house, the travertine floor extends onto the pool deck. We floated Singer's pool form six inches above the ground, giving it the appearance of a massive cantilever. Water flows continuously from pool to spa; the two basins are separated only by a small ledge containing a flush-mounted fountain jet.
To maintain open water views and intimate garden spaces, we gave priority to indigenous plants in beds of contrasting greens and silvers, highlighted with patches of strong color. We blurred the east and west boundaries of the property to make the site resemble a clearing in the woods. Native trees and understory shrubs establish habitat.
2007 Award of Honor, Florida Chapter American Society of Landscape Architects
Year of Completion

2002

Location

Hollywood, FL

Photography

Stephen Dunn and Roger Foley