Davids' Garden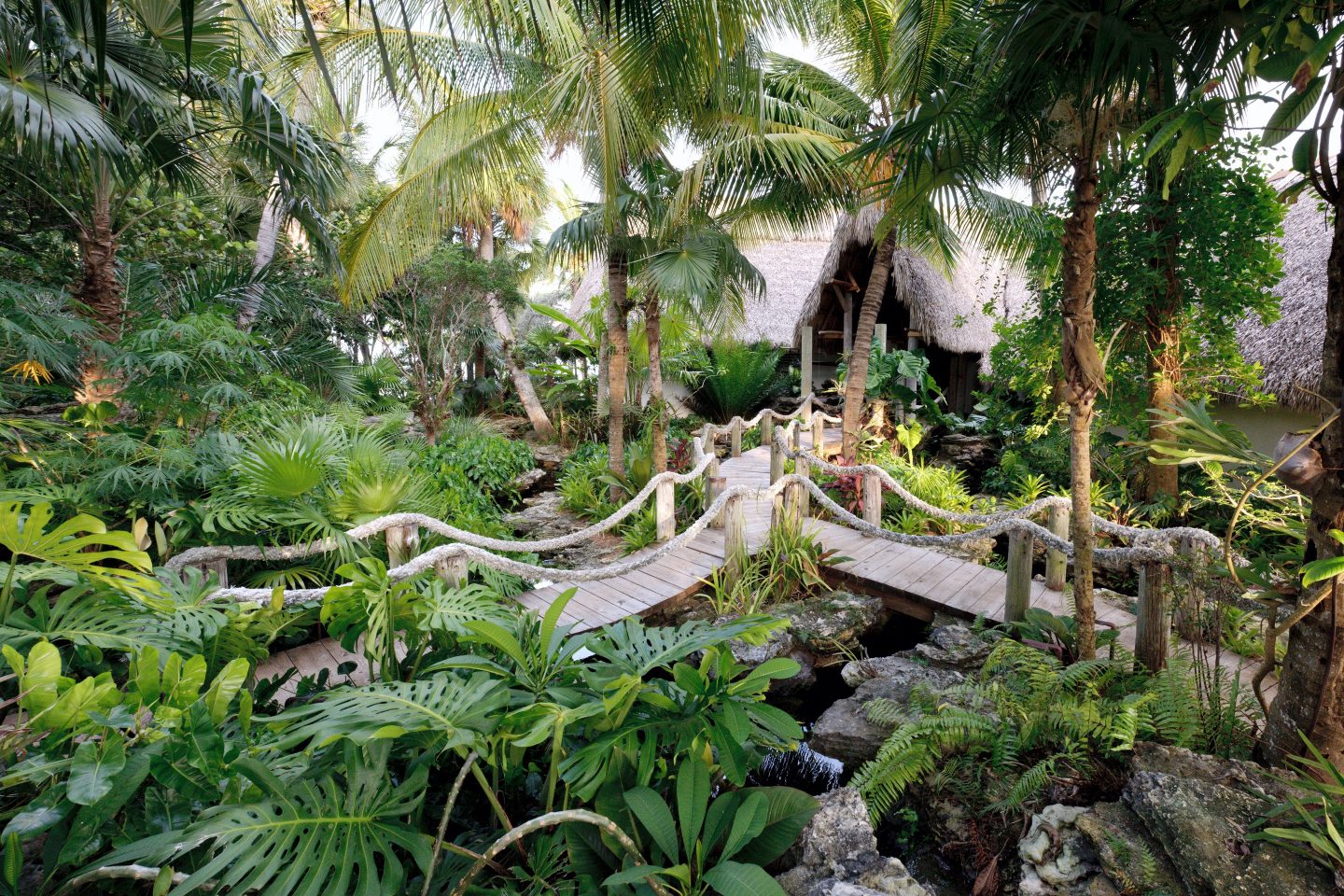 This garden began as an imaginative study in what could survive the toughest of beachfront conditions. The beach house was destroyed by Hurricane Floyd in September 1999 … Read More
This garden began as an imaginative study in what could survive the toughest of beachfront conditions. The beach house was destroyed by Hurricane Floyd in September 1999, and the entire site was left to "dry out" until 2001. A remodel began in 2002 with a view to creating a house and garden that could withstand future storms; all of the garden spaces lie less than 20 feet from the mean high water line, which proved to be the biggest design challenge.
The design quickly evolved to focus on creating interesting and durable textures. To that end, the hardscape and landscape palette is primarily composed of local materials and indigenous species. The swimming pool and garden have minimal maintenance requirements and can withstand the elements: harsh sun, salt spray, and occasional gale-force sea breezes. Plant species that have low water needs and that are appropriate to the site figure prominently. Indigenous plants provide habitat for local birds and insects, and a few accent plants and coconut palms are mixed in for visual interest.
The client, Bob Davids, lived in Asia for thirteen years and wanted to imbue the project with the "tropical-colonial" mood he often encountered in his travels. The new house was therefore based on a "butterfly" concept, meaning that each room in the interior is somehow mirrored on the exterior. The resulting floor plan places much of the house's 4,200 square feet of living space in direct communication with the garden. This gave Jungles even more impetus—and latitude—to create outdoor environments for entertaining and outdoor living.
Jungles utilized the entire site and borrowed the beachfront landscape's vistas to create a deeply immersive visual and auditory dialogue between the visitor and the garden. Water elements create drama for visitors approaching the residence. As they enter the garden from a heavily planted roadway that provides a privacy buffer, they pass along a boardwalk that meanders through and over four water features including a series of waterfalls and streams that pass through—and reflect—sculpted rock formations. Bridges connected by an old nautical rope Davids discovered during a fishing excursion lead pedestrians naturally to the front doors.
Water also links the landscape to the sea lavender–draped shoreline beyond as it spills over the edge of an infinity pool and echoes the lapping of the tide. In a reversal of usual designs that place a pool's infinity edge out toward a horizon or view, here it faces in toward the garden; this animates the space and creates the optical illusion that the pool is the source of the water for the streams that run through the property. The pool sits as close to the beach as possible, with a swim-out area complete with spa jets.
Year of Completion

2009

Location

Treasure Cay, The Bahamas

General Contractor + Client

Bob Davids

Water Feature Consultant

Edgewater Exhibits

Consulting Local Landscape Contractor

Danny Albury

Photography

Stephen Dunn