Grove at Grand Bay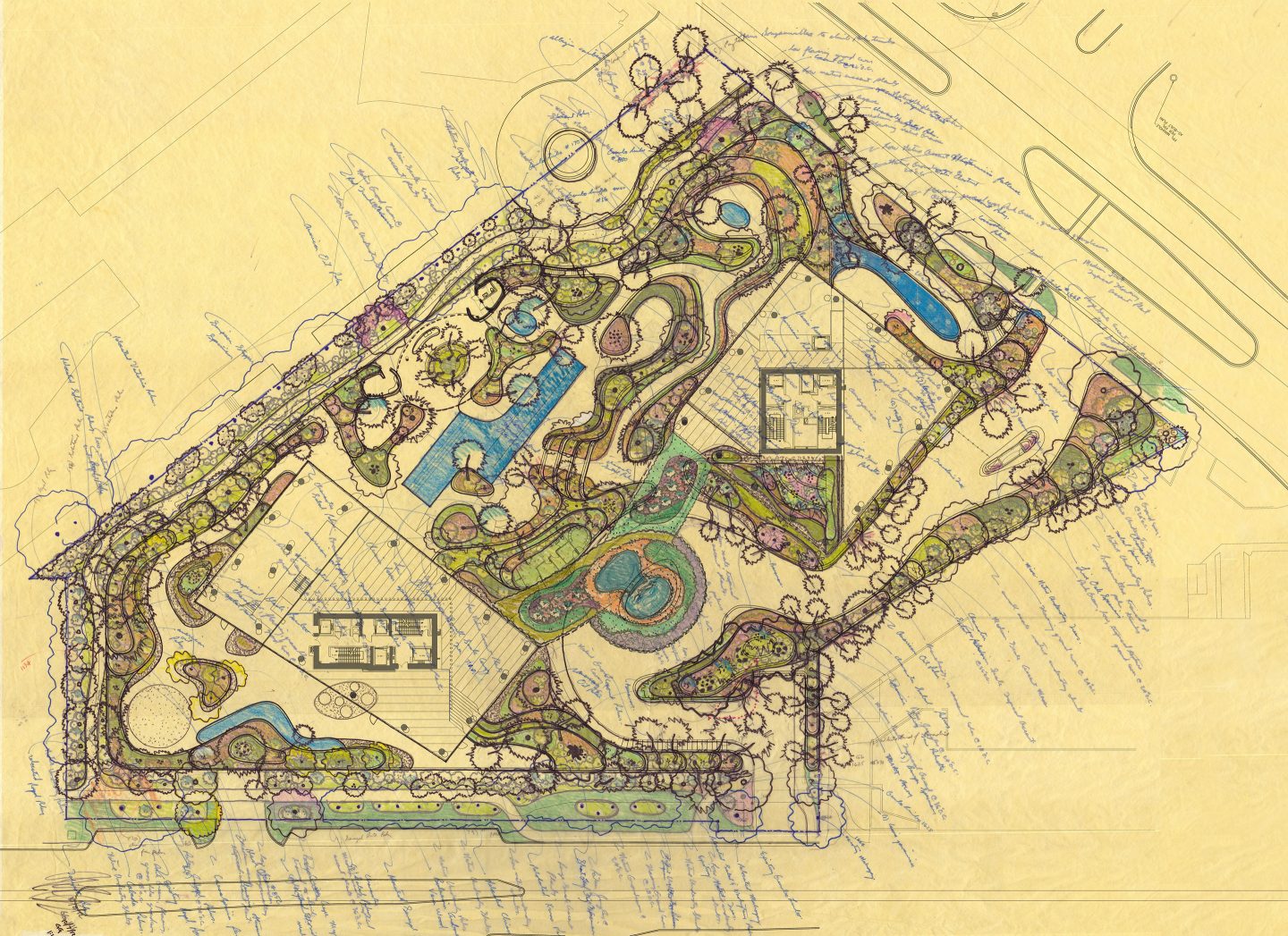 Timeless elegance through material and planting selections, the Gardens at Grove at Grand Bay seamlessly melds modern construction with the surrounding historic village community of Coconut Grove. … Read More
The Gardens at Grove at Grand Bay seamlessly meld modern construction with the surrounding historic village community of Coconut Grove through timeless elegance of material and planting selections. Curving forms, gracious ramps, and twisting palm trees complement the spiraling geometry of the dynamic, multi-use towers, designed by renowned architecture firm, Bjarke Ingels Group.
This multi-family residential garden specified over 450 canopy, understory, and palm trees and over 15,000 plants, the largest amount of plant material and species to be utilized in a commercial development in the area. Upon arrival by foot, the southern tower welcomes visitors with an oolitic rock multi-tiered garden finished at top with a tranquil water garden, which neutralizes any road noise from adjacent Bayshore Drive, creating a serene feeling as one approaches the lobby. By vehicle, visitors cross an oolite guardhouse into the porte cochère covered by a spiraling canopy, providing a unique planting bed on top for intriguing garden views looking down from above.
The project and corresponding gardens have brought tremendous attention to Coconut Grove, defining a level of quality for all future developments in the Miami area. Large legacy trees on the site not only provide tremendous areas of shade but also, blur the lines between what is old and new. Installation of the gardens has acted as a catalyst, sparking conversation about future landscape improvements throughout the neighborhood. Uplifting and iconic, the Gardens at Grove at Grand Bay enhance the village experience, graciously shading the ample public and pedestrian experiences with park-like amenities.
The overall result is a lushly-landscaped campus that echoes the natural aura of Coconut Grove and promotes sustainability, with Grove at Grand Bay poised to become the first all-residential tower to achieve LEED Gold (Leadership in Energy and Environmental Design) status in Florida.
Year of Completion

2014

Location

Coconut Grove, Florida

Client

Terra Group

Design Architect

Bjarke Ingels Group (BIG)

Architect of Record

Nichols, Brosch, Wrust, Wolfe+Associates

Photographer

Robin Hill

Photographer

Stephen Dunn