Hammock Garden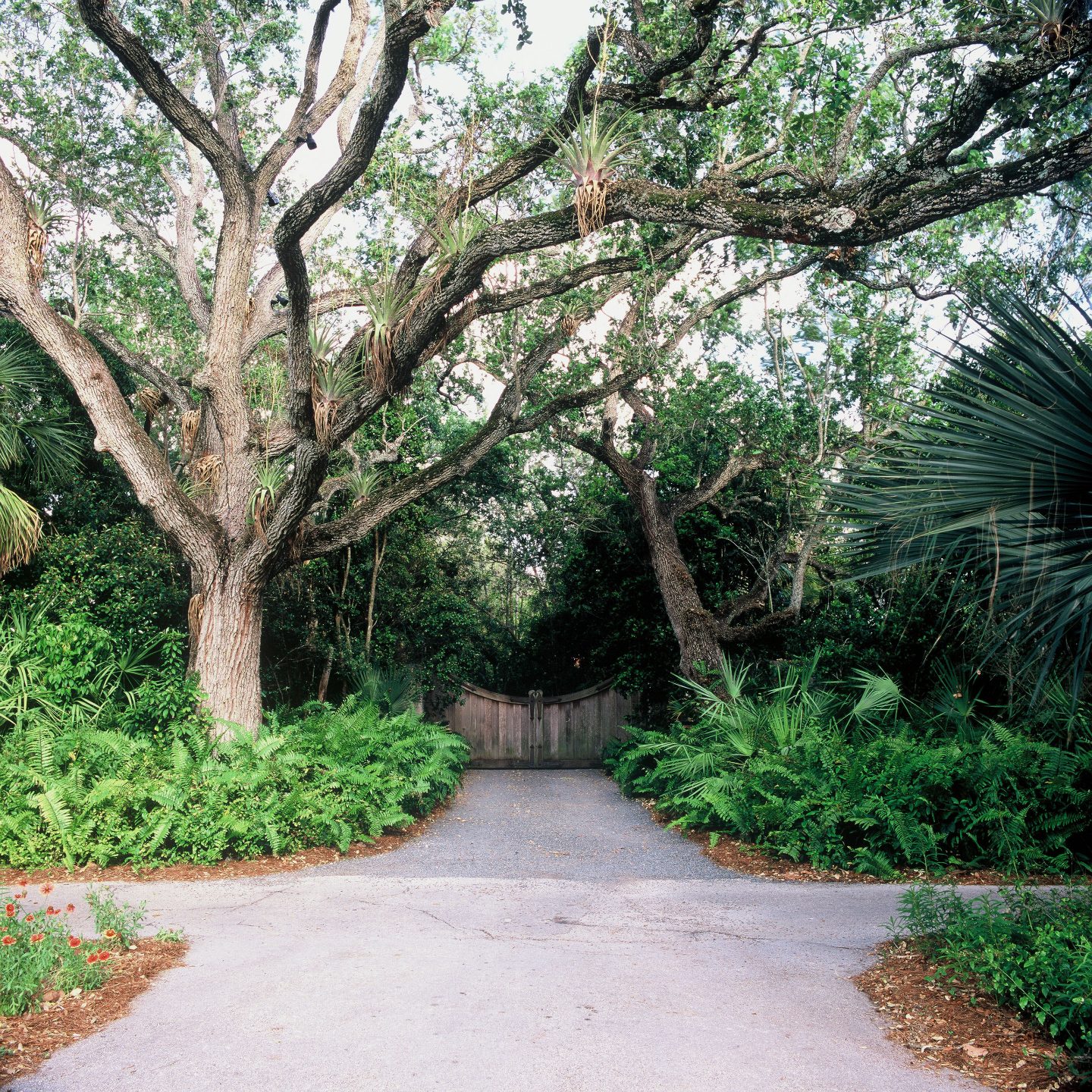 The site is magical. It is a place to experience the now; a sanctuary for humans and animals alike. Located on a three acre parcel perched on South Florida's highest ridge … Read More
The site is magical. It is a place to experience the now; a sanctuary for humans and animals alike. Located on a three-acre parcel perched on South Florida's highest ridge, the Hammock Garden is bounded by eight adjacent residences and fronts a historic highway. The created landscape reflects the character of an undisturbed natural landscape found within adjacent Matheson Hammock, a Miami-Dade County Park planned and designed by noted landscape architect William Lyman Phillips. Two acres of the existing lawn was removed and grade manipulations and excavations were undertaken to expose the oolitic substrate, creating distressed rock outcrops ranging from a few feet to twenty feet in height, and solution holes of varying size and form within the landscape.
The pond is the water table; it fluctuates from season to season and tide to tide. Kingfishers, herons, and hawks stalk crustaceans and fish, while flocks of migratory fowl linger in the trees and open spaces. Pleasant water sounds offer surprises from unexpected places. A wispy twenty-foot cascade tumbles down a verdant cliff into a sinkhole.
The bottom of the property once bordered wetlands and red mangrove forests. Fill and monoliths from the pond dig were used in landforms throughout the garden, creating privacy and providing drama. The plantings are mostly indigenous with cypress, pond apples, and red mangrove in the pond as well as in the basin four feet above. Accent plants including the sculptural kapok, South American oil palm, talipot, and Bailey palm from Cuba, to name a few, are distributed among the thick indigenous species.
The ponds and watercourses that were created were enhanced with littoral zone and emergent zone plantings of native species, creating a series of microclimates and habitats. Streams link various scaled ponds, as the water gently works its way back to its natural level. Cascades, streams, and basins are fed by a two-horsepower pump. The upper pond was detailed to create a primitive, agrarian feeling.
Blocks of stone were interwoven to support radical grade changes. Surfaces are pervious; all rainwater is directed to swales and retention areas planted with moisture-loving plants. Paths and planting areas were mulched and topped with pine straw with future generations of soil in mind. These massive boulders sculpted from oolitic limestone bedrock were influenced by formations in Roberto Burle Marx's gardens.
The significance of this project may be observed in the extraordinary manipulation of the land to create a naturalized habitat possessing the inherent values of traditional, natural sub-tropical landscapes of The Everglades and Big Cypress.
Year of Completion

2001 (Original Site), 2020 (Addition)

Location

Coral Gables, Florida

Size

2.5 Acres

Architect for New Addition

Strang Architecture

General Contractor

Bomar Builders/Creara Company

Landscape Contractor

Plant Creations, Inc. (Original Site), Joseph's Landscapes (Addition), Tree Relocations (Green Intergrity's)

Photography

Richard Felber, Roger Foley, Marion Brenner, Raymond Jungles