Brazilian Garden at Naples Botanical Garden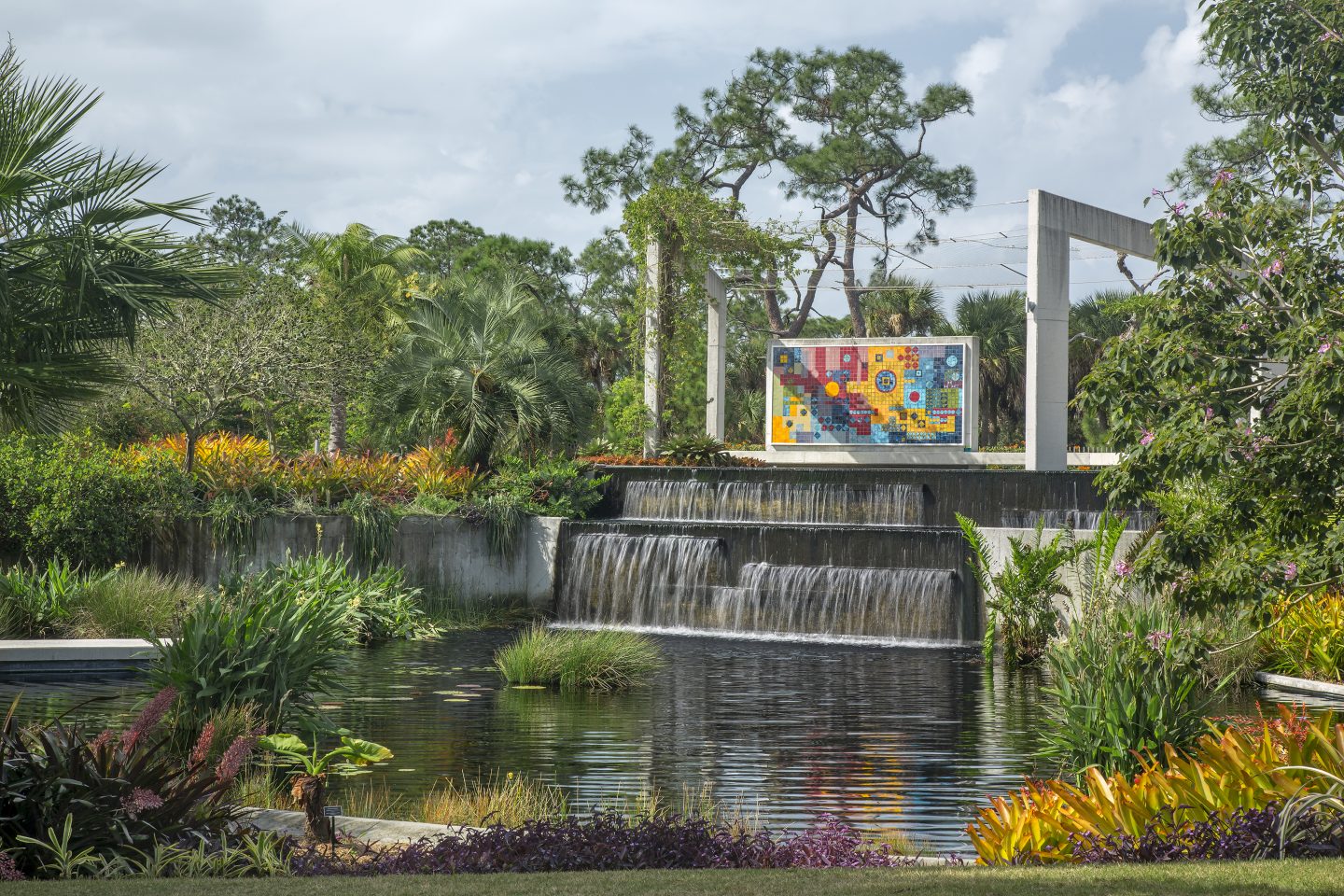 The Brazilian Garden was inspired by the internationally famous garden making style of Roberto Burle Marx. It displays a vibrant deference for Brazil's passion for art in the landscape … Read More
The Brazilian Garden was inspired by the internationally famous garden-making style of Roberto Burle Marx. It displays vibrant deference for Brazil's passion for art in the landscape. The interplay between people and plants creates an inimitable botanical, cultural, and educational venue for garden enthusiasts and botanists. Brazil's seven terrestrial ecosystems find refuge amidst the restored natural wetlands of Naples, Florida, and partake in both an aesthetic and cultural garden dialogue.
Jungles desired to create a bold and distinctively Brazilian garden, designed to emphasize the late Roberto Burle Marx's prodigious, inventive legacy, humanistic spirit, and love of plants. Emphasis was placed on the conservation of Brazil's natural systems, places where great mysteries abound.
By employing a distinctive use of space and scale, Jungles created peaceful drama from the Brazilian Garden's focal point, the elevated water garden plaza set against the backdrop of a restored conservation area. The plaza features an 8 x17 foot ceramic tile mural donated by Jungles, which is the only public Roberto Burle Marx mural in the United States. The mural is the focal point and terminus of the programmed view from the visitor center, designed by Lake | Flato. The blue sky reflects off of the placid black water of the upper water garden, which then tumbles down a multi-tiered cascading waterfall into the lower pond. The plaza is a vibrant commonplace for all to gather and interact with the water garden. The water garden elements were designed to accentuate and link the two neighboring bodies of natural water to the Brazilian Garden.
As the sun sets behind the vine trellis on the plaza, the hues of the sky mimic the vibrancy of the mosaic tiles, and as the garden's visual elements drift away, the auditory elements of water create a nighttime haven for those who find comfort in the darkness. The Brazilian Garden is a sensory delight, a place for recreation, reflection, and education for present and future garden visitors.
2011 Award of Honor, Florida Chapter American Society of Landscape Architects
2010 Award of Excellence, Florida Nurserymen, Growers, and Landscape Association
Year of Completion

2009

Location

Naples, Florida

Photography

Steven Brooke, Roger Foley, Robin Hill

Landscape Contractor

Dias Brothers Landscapes

General Contractor

Kraft Construction, Inc.

Consultants

Thomas Hecker (Plants), Jennifer Davit (Plants), Julio Ono (Ceramic Mural Installation)

Plant Installation and Research

Naples Botanical Garden Horticultural Staff

Ceramic Mural

Roberto Burle Marx