New World Center Rooftop Garden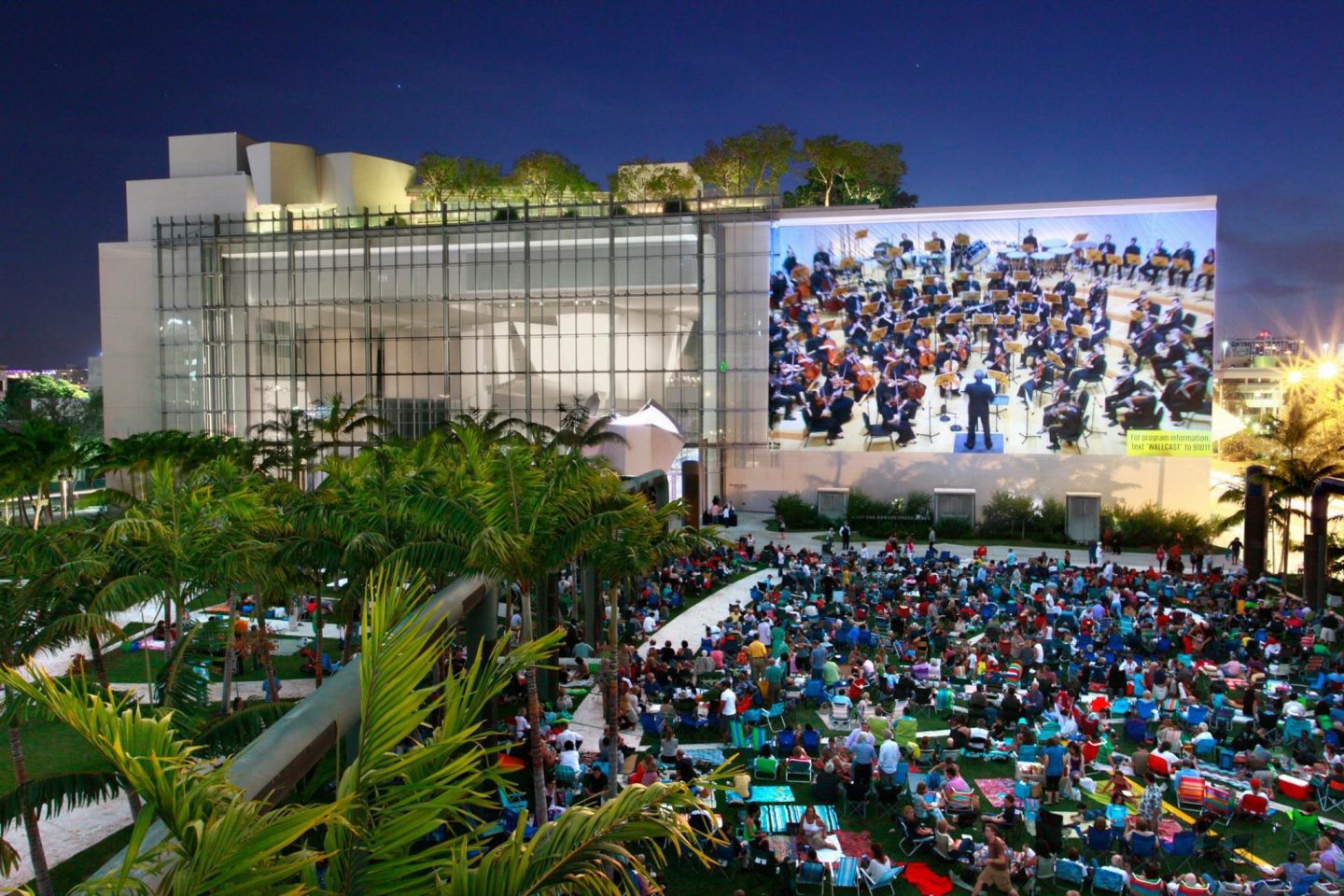 Raymond Jungles was selected to design the 7,950 square foot rooftop garden and linking streetscapes for the New World Center campus expansion, located blocks from the bustle of Lincoln Road and the beach. From inside the Frank Gehry-designed structure, one can look up through its six-stories-high sky-lit atrium to see filtered light from the canopies […] … Read More
Raymond Jungles was selected to design the 7,950 square foot rooftop garden and linking streetscapes for the New World Center campus expansion, located blocks from the bustle of Lincoln Road and the beach. From inside the Frank Gehry-designed structure, one can look up through its six-stories-high sky-lit atrium to see filtered light from the canopies of shade trees.
Gehry Partners first contacted Raymond Jungles during a major design change for the building. The initial scheme was thought to be too expensive. A kickoff meeting in Los Angeles, California in 2006 initiated the fruitful exchange of drawings to prepare fees and generate ideas. After seeing the preliminary models of the campus grounds during the conceptual charette, Raymond was prompted to design with shade in mind. Shade needed to be enhanced along all of the peripheral areas linking to Lincoln Road, the convention center, and around the site itself. Raymond designed streetscapes and selected specimen Live Oaks chosen for their longevity and shade to balance the vehicular passage. The streets surrounding the campus are now balanced with canopy trees on both sides, creating corridors versus one-sided landscapes. Raymond brought informality into the urban core, using trees that are multi-stemmed, more natural, wild-looking, and more conducive to relaxation and habitat creation. Simplistic hardscape elements flow seamlessly, unifying the entire campus.
Raymond's initial emphasis was spent on refining the rooftop design, of which he worked with Gehry Partners' Craig Webb on numerous quick schemes to study ways to provide shade and seating. Through these studies, the design shifted to more of a planted garden than a hardscape garden, where a trellis and flowering vines were first proposed. As a result, substantial planters were built into the structure early on. These planters were designed to carry the load of mature Gumbo Limbos and specimen Clusia Rosea trees.
The architecture allows people to explore and create inside Gehry's musical foundation, whereas the rooftop landscape provides shade and creates opportunities for outdoor education, impromptu musical performances, and receptions.
Year of Completion

2011

Location

Miami Beach, FL

Architecture

Gehry Partners, LLP

Photography

Stephen Dunn, Claudia Uribe and Rui Dias-Adios