Swan Garden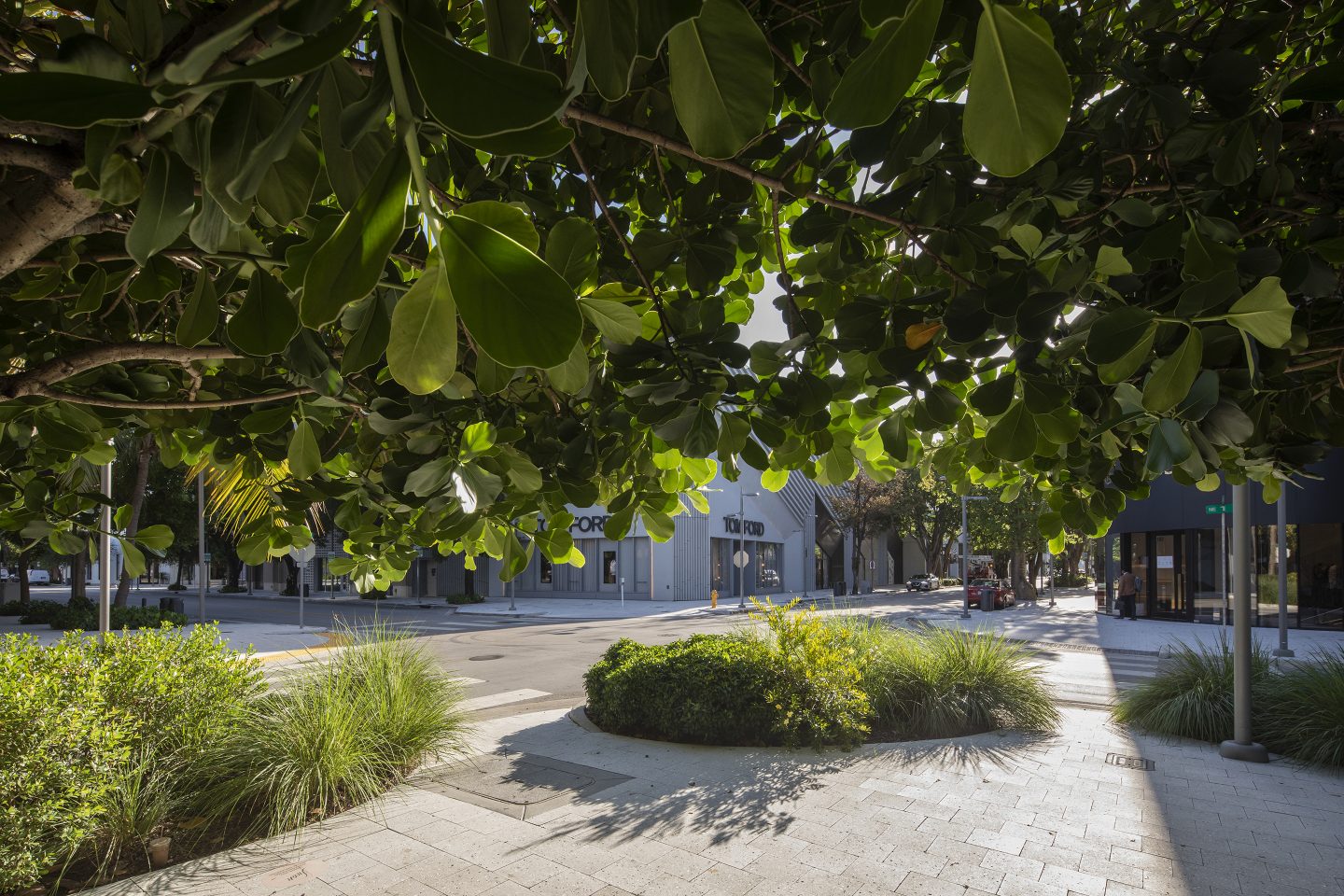 Swan is an indoor-outdoor dining destination from hospitality mavens David Grutman and Pharrell Williams, located in the heart of the posh Miami Design District. What was once a surface parking lot servicing a one-story showroom, is now an urban oasis of green. The 13,500-square-foot restaurant and second-floor lounge fuses modern cuisine with a premier alfresco […] … Read More
Swan is an indoor-outdoor dining destination from hospitality mavens David Grutman and Pharrell Williams, located in the heart of the posh Miami Design District. What was once a surface parking lot servicing a one-story showroom, is now an urban oasis of green.
The 13,500-square-foot restaurant and second-floor lounge fuses modern cuisine with a premier alfresco ambiance for patrons to see and be seen amid the reverberations of the live DJ sets.
The developer of Miami Design District, Craig Robins, enlisted the clients to provide an additional food and beverage venue within a creative neighborhood represented by over 100 high-end fashion storefronts.
Ken Fulk's interior design genius and Jungles's garden vision work in harmony to create an Instagramable setting, a highlight that the clients are known for worldwide. He worked with Fulk to design all the hardscape elements, though Grutman ultimately designed the entry water feature.
The site is enveloped by a beautiful garden fence and entry gate weaved in vines. Guests arrive in their Sunday brunch best and pass beneath the sculptural canopies of two specimen Clusia Rosea trees. Additional mature Clusia Rosea and Mahogany trees become focal points in various areas of the exterior dining area, augmented by other native understory trees.
The clients wanted something different. Swan has a wilder look, where plants spill out of the space and become the most distinguished features. The garden's success prompted the District's developer to request permission to repeat Jungles's planting palette in other areas of the neighborhood. We gladly accepted.
When dining winds down in the late evening hours, guests migrate to the upstairs lounge that includes an outdoor terrace. Jungles wanted to create a nice circulation from upstairs to downstairs while activating the terrace and providing another egress route for fire codes. This led him to his design of a staircase that essentially disappears into the plantings. The base of the staircase has since become a popular destination for "selfies."
Year of Completion

2018

Location

Miami, Florida

Client

David Grutman and Pharrell Williams

Architecture

Kobi Karp Architecture and Interior Design

Interior Design

Ken Fulk, Inc.

Landscape Contracting

J & Y Lawn Care

Custom Wood Work

Deck King Exteriors

Photography

Robin Hill Photo

Professional Renderings

LandscapeDE