The Confidante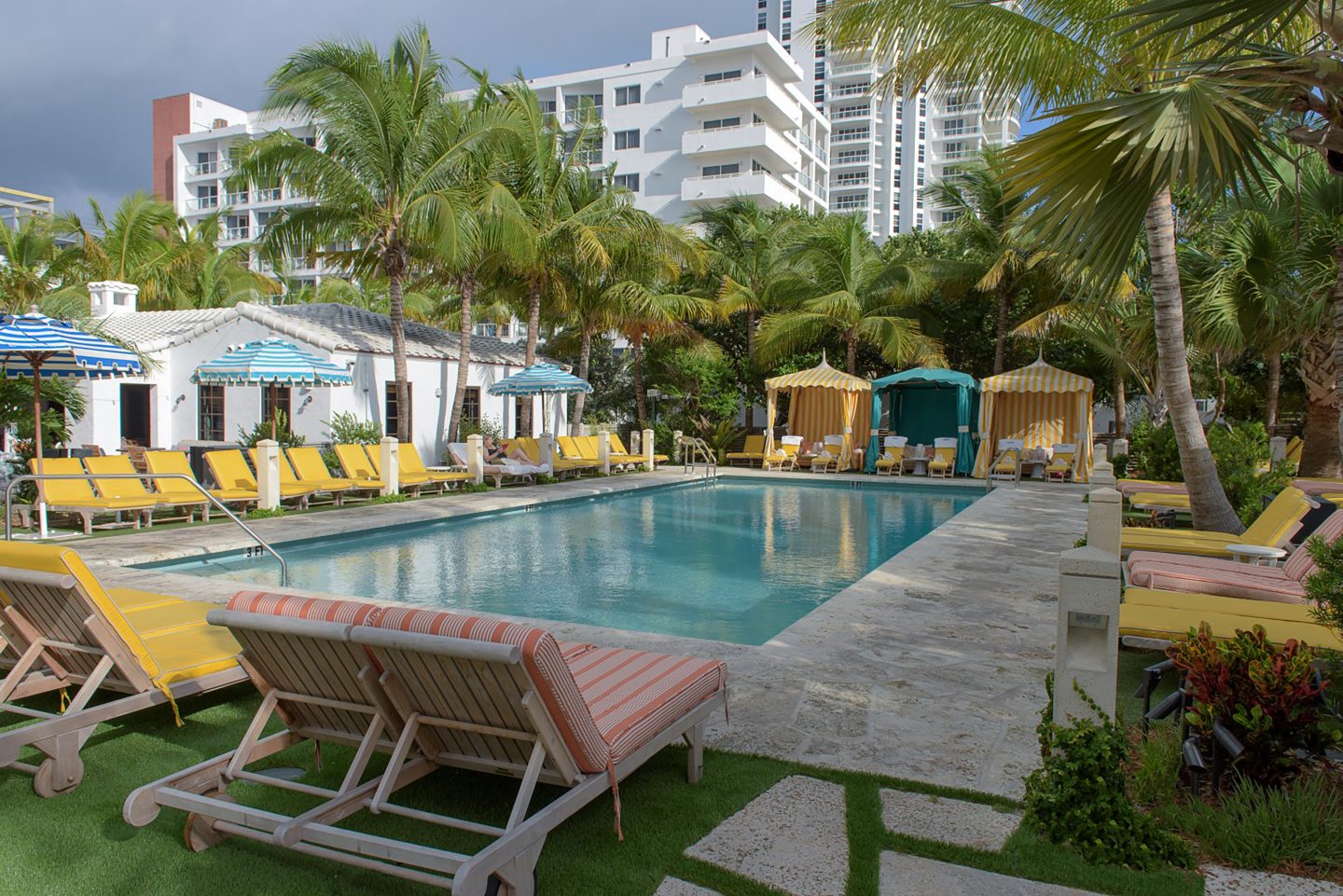 The Confidante was the City of Miami Beach's first skyscraper, a 1940's Art Deco building called the Lord Tarleton Hotel. A residential tower was added circa-2007 and soon the property was transformed into oceanfront rental apartments. RJI was thrilled to have collaborated with the ownership team, Kobi Karp Architecture and Interior Design, Inc. (KKAID), and […] … Read More
The Confidante was the City of Miami Beach's first skyscraper, a 1940's Art Deco building called the Lord Tarleton Hotel. A residential tower was added circa-2007 and soon the property was transformed into oceanfront rental apartments.
RJI was thrilled to have collaborated with the ownership team, Kobi Karp Architecture and Interior Design, Inc. (KKAID), and renowned interior design firm, Martin Brudnizki Design Studio (MBDS). At introduction, almost the entire exterior of the 71,140 square foot site was blanketed in hardscape. There was no sense of garden; instead, there was an overwhelming notion of being on a parking podium, or elevated terrace, looking down into a thin, linear remnant planting area.
Today, the exterior includes the Collins Garden, the Grove Garden, the Historic House, the Pool Gardens, two outdoor shower structures, poolside cabanas, a poolside bar, and a boardwalk for beach access.
The Confidante's entrance feels more impactful now than it ever did before. The Collins Garden encompasses a grove-like feel with mature Date palms, many of which were originally on the property.
A 1929 historic single-family house is located on-site but felt completely irrelevant, tucked below, and hidden by the garage structure. Once the garage was removed, the house became the focal point of the garden and subsequently, Raymond's inspiration for the gardens on the property.
Rectilinear pools create a casual feel with their orthogonal geometries and organic flagstone material. As guests transition from the Pool Garden to the Grove Garden, the terraced spaces create opportunities for intimate conversations and group gatherings. The highest point in the garden is at the boardwalk, where the path steps up to the natural dune. The broad frontage to the beach, 200 lineal feet, allowed the Pool and Grove Gardens to sit below the beach's natural dunes.
Year of Completion

2015

Location

Miami Beach, FL

Architecture

Kobi Karp Architecture & Interior Design Inc.

Interior Design

Martin Brudnizki Design Studio

Photography

Stephen Dunn